Next, I would like to address the accusation, by these cowards, of animal abuse, and neglect. Again, they play on our emotions--even the mention of the words "Puppy Mill", and our indignation is stirred-our hackles raised, as it should be. But nothing could be further from the truth, where Kim is concerned.
First of all, there are only a few litters born each year. Secondly, there are people waiting before there are puppies gestating, and thirdly, there are no extra pups.
These pups have been handled, they have played on grass, climbed over tree trunks and rocks. They have ridden in vehicles, and Kim spends time with each one. Their minds are wide open to new experiences and they are ready to learn.
They house-train in days, a natural progression from their mothers teaching them to keep the den clean. They understand pack order, and are ready for you to lead them. Both these traits are so very ingrained from the natural setting, and the feeling of "the pack", that Kim is able to maintain on his ranch. What's more, when people bring their dogs for a visit, that pack mentality is reinforced. I can truly say, that my dog always comes away from there a better dog, more mature and centered, as though we've been to a training camp.
I looked for over ten years for my dog. I went to many breeders, but Kim's kennels surpassed all the others for sheer size, cleanliness, and, there is no other
word for it...fun. Those dogs are interested, and happy.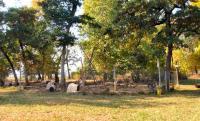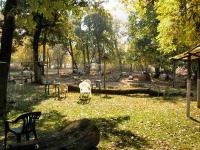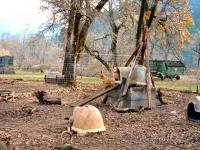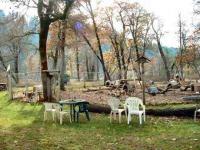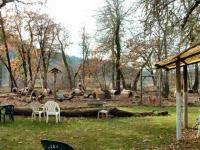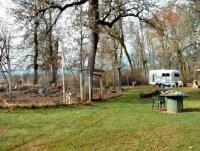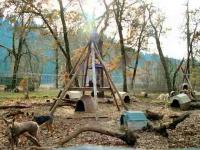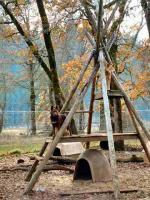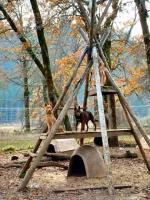 Another overwhelming difference between Kim and other breeders, is Kim's willingness to talk about his breeding practices. Other breeders try to put you off and change the subject, but Kim is right up front. He tries to educate people as to the genetics involved, and talks openly about the lengths to which he has gone, in order to keep his dogs healthy.
Abuse? Neglect?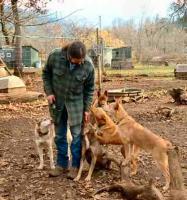 These hoax people are out and out lying.
It is libel, pure and simple.
Again, let me say that any concerned and/or interested people, are welcome to come to the ranch, and see for themselves. But beware! You will, no doubt, be leaving your name on the waiting list for one of our pups!