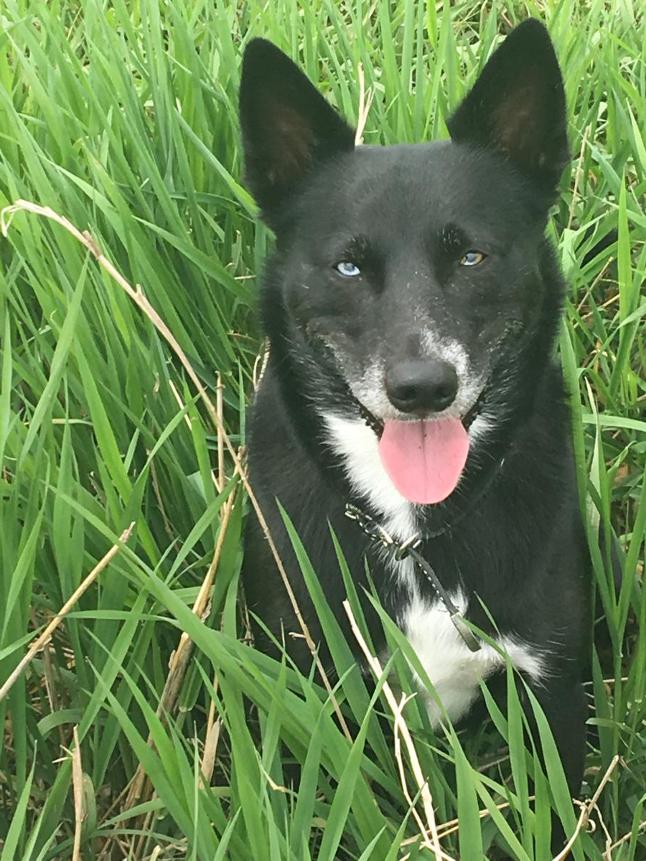 MeiHi Yip Yip
Pronounced (Me Hi)
His favorite stuff is swimming, hiking, boating, and playing in the snow. All his activities are designed around "Fetch".
Not shown are sleeping, sleeping, and more sleeping.
He jumps 6 feet in the air for a Frisbee.
He has escaped our fence, and instead of running away, then ran around to the front door to say "Hi".
He has figured out how to open our heavy wooden back door, with a French handle, and rings a bell to alert us to let him out.
Deep down, I think he is taking care of us, and not the other way around.
Owners: Di and Tony Campbell
22 miles South of the old Sears Tower
Chicago, Illinois.