Kim La Flamme and Song Dog Kennels is happy to announce the arrival of a small litter of puppies.  The first time mother is Wind Walker (Wendy) and the father is Tonto.  Wendy and her puppies are doing well.  The other first time mother also had a small pre-mature litter which unfortunately (sad to say) did not make it.  Rarely does this happen.  Since we announced two confirmed pregnancies, we wanted to let those on the waiting list know what happened.  The mother is doing fine and should be fine to have other litters in the future.
Stay tuned for pictures and updates, as we do have more litters coming. 
SDK Wind Walker (Wendy)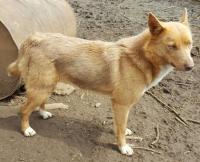 SDK Tonto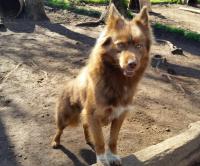 Edited by Greg, 30 May 2017 - 09:52 PM.