In case anyone was wondering.. we are still alive and doing things.
Got a "new" van.. and K'ne has been helping me work on it..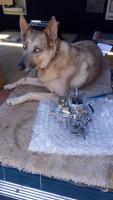 They enjoy going on road trips...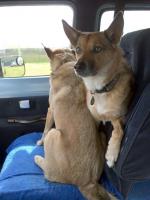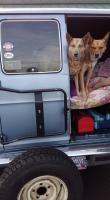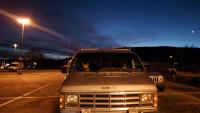 We even recently went to Arizona and camped out for a week, in the desert.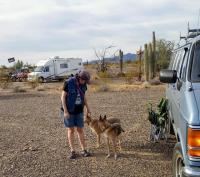 For the record.. they totally approved of the bed I built in the back..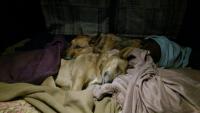 While I was working on the van last summer.. JJ decided to lay on the lawn beside the van and soak up some sun.
Apparently a neighbor called in a possible dead dog..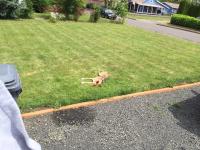 because Animal control came by in their big truck.. and stopped in front of our house.
J got up and came to tell me we may have guests..
...and they drove away..  
Also- for those with twitchy dogs.. this is how I do my kid's nails.. Jas can be jumpy and reactive.. notice how 'tense' he is.. (not)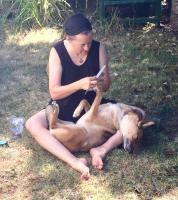 I haven't cut their nails in years.. I just use a bastard file and shape them down in a natural direction.