I want to introduce a new owner and young dog, Denahi and owner Re:
"Hello all! New member/owner here. Call me Re and call him Denahi. 
Denahi; It's a variant form of the Athabascan word 'Denali', meaning 'high one' or 'great one'.
He is from Anoki x Niche, July 2017 litter. Denahi was donated by Kim, to Canine Angel's Service Teams, here in Grants Pass, OR.  and was raised by one of our best Puppy Raisers up in Montana. He has since been career changed and now resides with lucky and grateful me."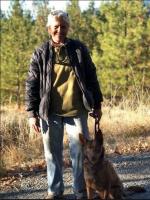 " He has Gabriel, my Border Collie-cross, to pal around with. Glad to be here and looking forward to engaging with AIDog family." 
Here's another good photo: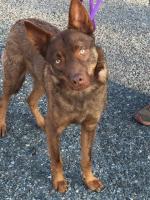 Welcome Re and Denahi!