I have a few recent photos to update on our happy pup Zola, almost 8 months old and 37 pounds. We just adore her sunny disposition and cheerful attitude. She is spunky and entertaining us constantly. Like Kim said when we got her, she is humble, sensitive, balanced and smart. She loves to cuddle, loves to run and be free, exploring our fenced half acre alone all the time while Max waits for one of us to go outside like the loyal border collie/kelpie he is. She ate an entire gopher except the head and one organ from a trap one day in about 15 minutes, her instinct to hunt and guard us is strong. She's a sentinel of course. (those ears!!) She is lucky to have me on an artist/designer/cultivator home schedule so we hit the woods or the beach twice a day most days. It's good for all of us, as I sit or hunch over and NEED to move as bad as they do. Happy dogs, happy humans.
The one issue we have is when people come over. Male or female, she loses her mind and never gets truly comfortable. I need to really work on people socialization, we are a bit too loner-ish in general as a household so I understand why but she hasn't grown out of panic barking the moment the gate opens for someone to come over. It takes a while to get her to stop barking, when she was smaller I crated her when she barked then let her out repeat till calm. Now I can get her to stop barking eventually but the initial reaction is nuts. Training isn't over.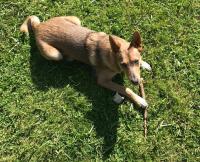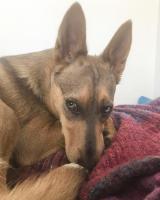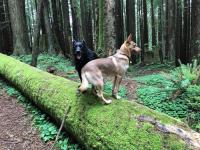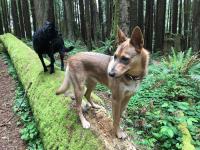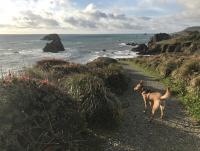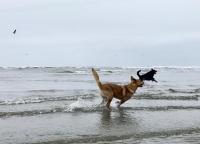 Edited by BeachWolf, 12 May 2017 - 02:12 PM.