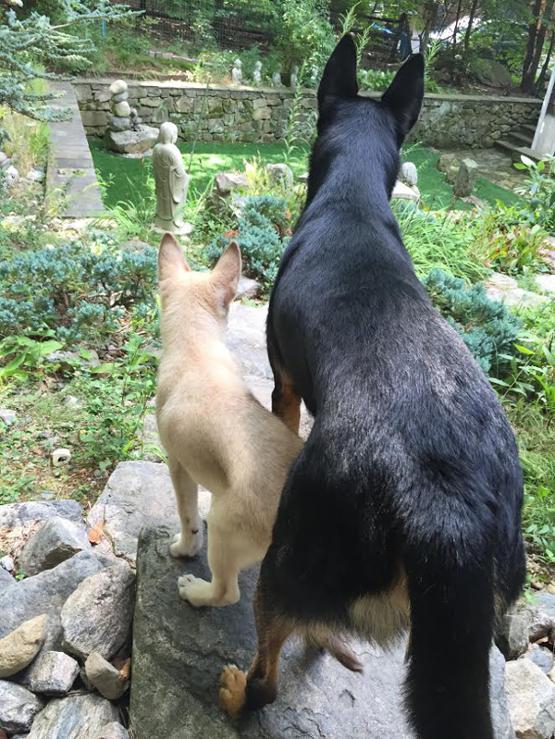 Darmo (M) and Zulli (F)
Darmo- male, yellow eyes, tan and sable- 25 months old.
Zulli- female, blue eyes, cream- 9 weeks in the picture
Owners: Gene and Celia Batan, Connecticut
"Darmo teaches us humans a lot- he has behaved like a parent, teacher, and big brother to Zulli, with amazing patience, tolerance, generosity with space and toys, and calmness towards her.  Darmo waited two full days after Zulli's arrival in the house (2:00 am Aug 12) in full observation before gently engaging her, keeping still and quiet on those first few nights of Zulli wailing in the crate.  On this 3rd week together, Zulli provides Darmo with the daily breathless workout he needs, with Zulli teasing him to chase her all over the fenced property- and plays 'dead' to throw him off.  Darmo is the first to check on Zulli when she 'whines'.   Zulli arrived taking on the 'sit' position whenever she is not sure of any sound or signal, so we are off to a good start on manners training."