Mostly pictures....
Joan worked with Wicca for the first time on our little balance beam....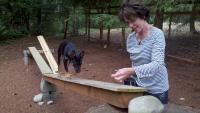 The next day, Wicca did it herself....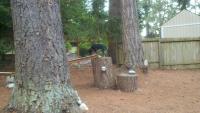 As has been mentioned -- they do love to climb!!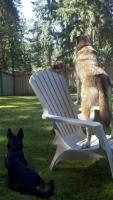 After a rowdy play period, they are resting but alert...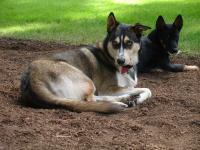 Not a great picture, but Wicca lay stretched out like this for a long time...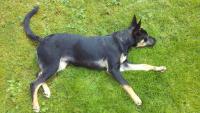 A nice picture of them looking at me....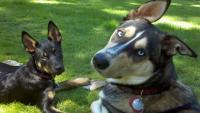 Woodrat, you posted a picture of Tamarack that looks almost exactly like this pose....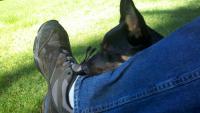 I also just put up a couple of videos on the Facebook AI Dog page....
https://www.facebook...ericanindiandog
Dogs are ready for a walk. Gotta go...