Hi All!
On August 15th our Grandfather turned 100!  He didn't want anything except to see us.
I turned 50 this year and Mom has been asking for pictures of Kelli & I with our dogs.
So, we went to Glamour shots early August and got pics for Mom, (she lives a couple hours North of us)
and pics (of Kelli and I and the dogs) to bring up to Pop (he STILL hates being called Granpa - LOL) and our two Aunts.
It's been 23 yrs since we've seen them all last.
The dogs did SO WELL for the 2.5 hour photo shoot!  Evidently they LOVE the professional photography because I usually get pics of Tayamni turning away from me and get a butt shot of her: "OMG look at her butt!"   that must be her favorite song!  

Anyway, here are the pics for your viewing pleasure!  (pics of Kelli & I have the Glamour touch, pics of dogs only are natural!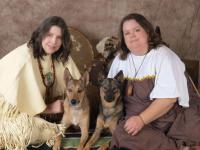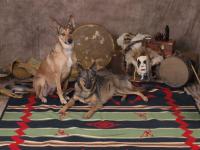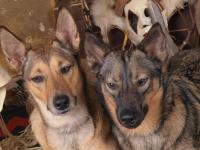 (my favorite of the two of them)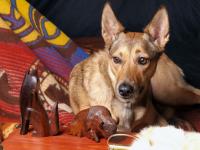 PS   I love this pic of Tayamni!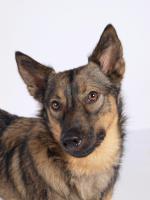 (I can't figure out how to give this pic a better background

  )
Edited by Denise E., 07 September 2017 - 09:54 AM.