Hello All,
Finally checking in with Haru, the little girl from the Goldie x Cisco litter. It's been a rough few days, hence the delay in my posting. For starters, I was sooooo glad that I always keep ear protection in my car. I drove to Houston on Wednesday to pick up this little girl and little did I know that it was not a pup but a banshee in the crate disguised as a puppy. It was an hour and a half for the trip home and she cried/screamed for the first 30 minutes of it. She's lucky she's a cute little banshee.
Got her home and after being crated all day she was ready to be up... At 11:30 at night. Took a lot of walking around, playing, and more before she was finally tuckered out and ready to sleep. I did not sleep very much at all. This is like having a 2 year old toddler.
Up nice and early Thursday morning and out to the bathroom and back in for some breakfast. The potty training is not going as well as I had hoped, she is being a stubborn one not wanting to pee on the pad I have out for her. She would much prefer the carpet or outside. Unfortunately outside has a lot of dogs around and I'm very worried about parvo. She's been getting her feet wiped down as soon as she comes inside. The day was a combination of me tiring her out so we could both nap, and being up supervising her.
Friday was about the same aside from having her first vet check up. She was the best little girl for the vet. She never tried to bite, even when the fecal sample was taken because I couldn't get her to poop before. During the whole thing she snuggled up against me and let them do what they needed to. All in all it went great, but we go back in next week for the first round of vaccinations. She hasn't been eating well and they said while we could do the vaccines now, with her lack of appetite it would be better to wait until next week. Thankfully they have a puppy package that covers all the vaccines and appointment costs for a much cheaper rate so I won't have to pay when going back in. Finally got some good sleep last night; my boyfriend took over for me when I got home and let me pass out.
Today has been a much better day since I got a lot of sleep. We have had a pretty quiet afternoon with her being a little doll until right now while I'm typing this. She has earned herself a timeout session. She refuses to chew on the toys I've been giving her, even after constant redirection. After a few good bites of those puppy teeth, she got put in timeout until she can settle down.
It's been a rough few days, but during the times that she's not acting how I described above, she an angel. My lap is her favorite place to be. She loves nothing more than to come sit in it and when she's tired fall asleep to me petting her, or by my side, or on my feet. It really is adorable and she has some of the cutest rabbit feet poses.
Tonight she will have her first play session with some other dogs that I know for sure are vaccinated. Pictures of that to come.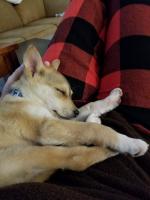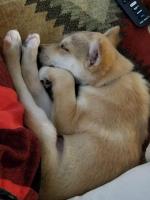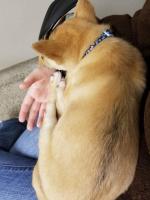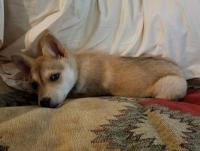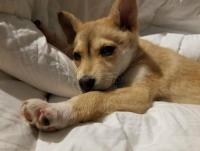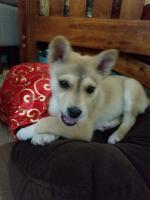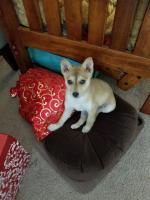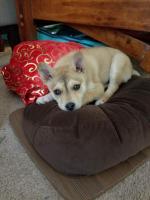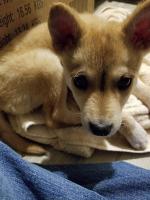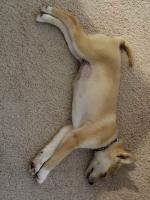 Edited by Samie, 17 February 2018 - 02:19 PM.