This boy just keeps getting sweeter and more handsome every day! Just wanted to post a few pictures.....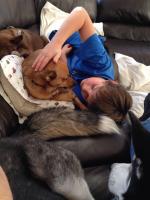 Nap time on the couch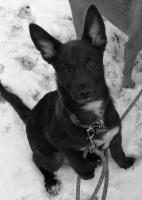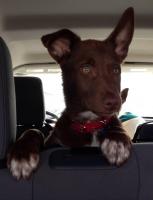 One of my favorite shots of him!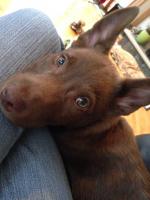 Hoping there is a treat in the grocery bag! 
He is experiencing lots of snow....we got 8 inches overnight and much more to come! I will post more pictures when we go out to play!